(Okay, Masterpiece should probably be in quotes too!) I have been on a bit of a retro computing kick this evening. I have been playing around with AppleWin, which is the best Apple ][ emulator for Windows that I know of. I played a little bit of the original Castle Wolfenstein and then decided to fire up my trusty Apple ][gs and port some of my old Applesoft programs to PC.
The process of transforming a 5.25″ floppy to a disk image is somewhat complicated, but not too bad if you have the right tools. First, I turned on my ][gs and booted the System 6 disk. I then ran the awesome program Asimov (by Ninjaforce) which can create and "burn" Apple ][ disk images. I was able to save six 5.25″ disk images onto a single 3.5″ ProDos floppy. The next step is taking this 3.5″ floppy down to my System 9 Mac which I keep stowed away in my basement. The old Mac system could read ProDos disks so I am able to pull the files off the floppy and then save them to a PC formatted 3.5″ floppy (or send them over a network, but I am not connected in my basement). I have a USB floppy drive on my PC specifically for this purpose. Once the disk images are on my PC's hard drive (with a .dsk extension) I can boot them in AppleWin.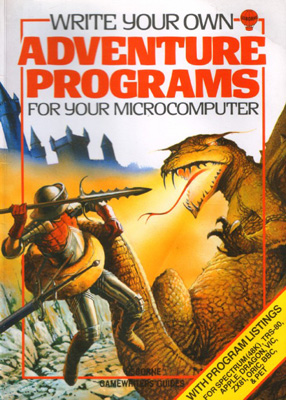 I spent a few hours running my old programs. Most of them are pretty stupid, but I can't believe I wrote them as a 10 or 11 year-old. I will post some screenshots in the near future. However, sometime in my sophomore or junior year of high school I took the time to create a full text adventure called, "Malfunction." My code was based on the code in the book Write Your Own Adventure Programs For Your Microcomputer by Usborne Computer Books. The book guided you through the creation of a haunted house game. I was taken step-by-step through the process of game design–from creating maps and puzzles to programming a text parser. This was a great book, and I'd love to see an updated, perhaps Flash actionscript oriented, version.
Now, more than 20 years later, I have decided to publish my game!
In order to play the game you will need to install an Apple 2 emulator. For windows, I use AppleWin. It's really simple and runs near-perfectly. As for other platforms like Mac, I'm not-so-sure. Look to Google for your answers.
The game is mediocre at best, but I am pretty proud of it. I learned a ton about programming when I created this. I hope you enjoy it. Please feel free to leave me some comments about what you think.