Loss-Frame is the third collection of songs released under my moniker, Martian Law. As with each Martian Law release, this represents a new technological baby-step for me. The first two were created using 90s style tracking software (FastTracker and MadTracker) this one takes advantage of a plethora of VSTi synthesizers and more refined audio engineering software. When it comes to mixing and mastering audio, I still have no idea what I am doing. So, if these tracks blow your speakers or kill your dog, I am truly sorry. In any event, I hope you enjoy the EP, and if you like it, share this on whatever social network you have sold your soul to. Download Loss-Frame in its entirety for free!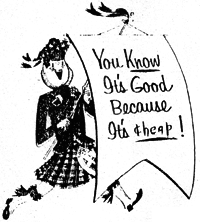 Here's a little extra info in case you are keeping score. The first song, "Ganimian" features a sample of Charles "Chick" Ganimian's percussion section and a snippet from Your Vice Is a Locked Door and Only I Hold the Key. I was going for an epic rock anthem sound at then end, keep your lighters handy. "Unmitigated Disaster" features some dialogue from Jason Scott's documentary BBS, a clip from Alas Smith and Jones and another from The Forbidden Photos of a Lady Above Suspicion. "RTSW" is my attempt at being Kraftwerk, complete with Speak 'n' Spell sounds. "13 Devils" was created in 2004 and was initially going to be an anthem about John Hastie but my daughter wouldn't cooperate, so instead it's about devils. Thirteen of them to be exact. It features an obvious Joan Jett sample and a not-so-obvious Florinda Bolkan sample from Don't Torture a Duckling. Finally we have "Yes, And Also That" which is sample free and was added during the eleventh hour because five tracks are luckier than four which is luckier than eleven which makes this whole sentence invalid.
For the cover I wanted to use my Apple ][gs to create graphics. I ended up using a lo-resolution paint program I created called Lo-Paint 2 to do the big text, space man and keyboard images. The rest was faked in Photoshop (click the images for big versions).
Listen Now
Album Info
Track Listing:
1. Ganimian
2. Unmitigated Disaster
3. RTSW
4. 13 Devils
5. Yes, And Also That
Loss-Frame is FREE to download. If, however, you feel like you want to pony up some cash for the beer fund, buy the EP on BandCamp.com and make my wallet sing.
Or you can just download the album (Zipped, MP3 256k). If your download doesn't start, right-click (command-click on a Mac) and select "Save Link As…" from the options. Cheapo!

Loss-Frame (and the 5 songs contained therein) by Robert William Gomez is licensed under a Creative Commons Attribution-NonCommercial-NoDerivs 3.0 Unported License.