The Scholl Family Art Show
My wife, Wika, and I had artwork on display in this exhibition back in October of 2001. The show was made up of various students, faculty, and their spouses from Dr. Scholl College of Podiatric Medicine in Chicago, which use to be located at the corner of Oak and Dearborn in Chicago's Gold Coast neighborhood.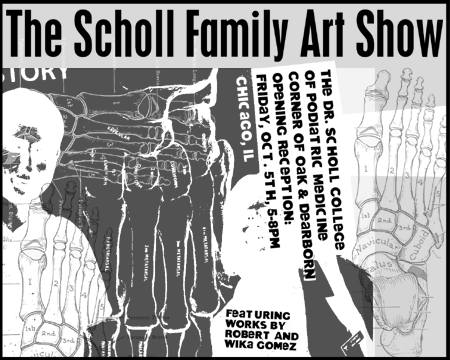 Above is the show announcement that I made to hand out to friends.