At first I was going to do something about covid lockdown and isolation but quickly realized that just about every hack artist on Instagram was doing some image with masks and microscopic viruses. Most of it was awful. I stuck with the hermit theme and kept thinking of all these stories of people trying to survive wilderness and being forced to eat tree bark. Many of the early sketches had the guy taking a big bite of the tree, but I went with the stick full of fish instead.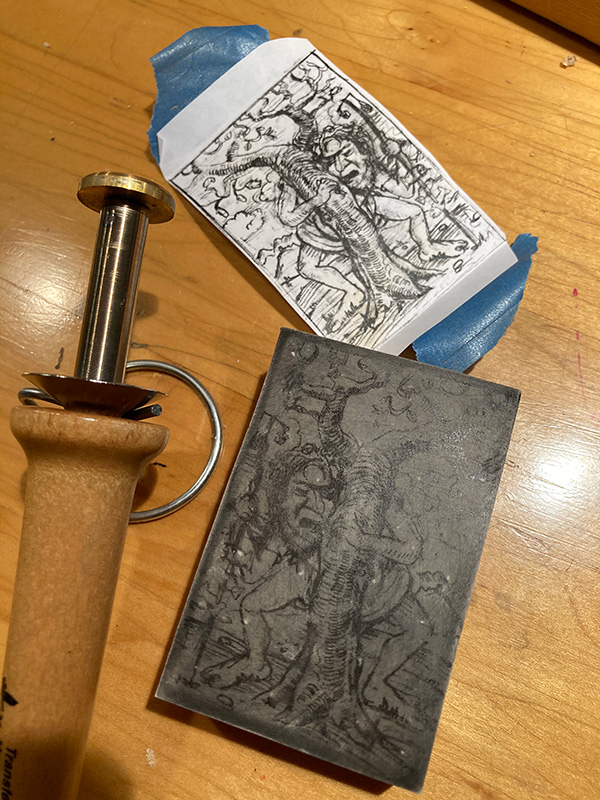 This was the first time using my heat transfer tool to get a laser printed sketch on the block. It work well without needing acetone as some tutorials suggest.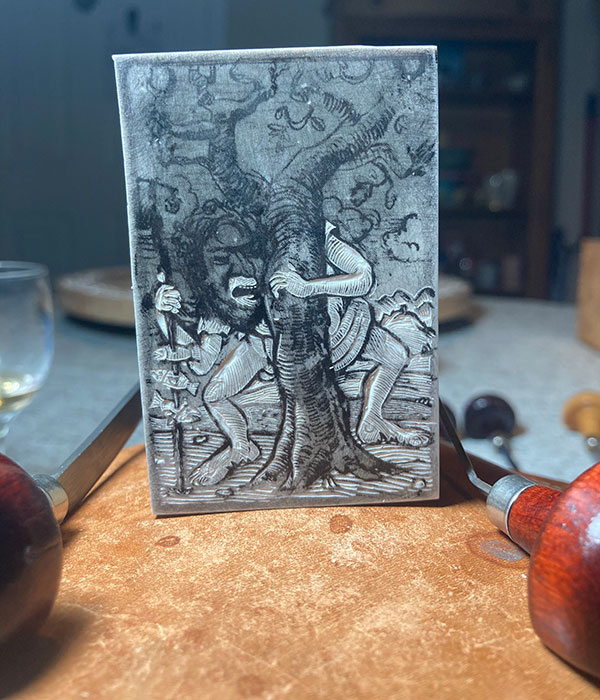 Here is the resingrave block about halfway through the engraving process. Working this small is really hard by the way.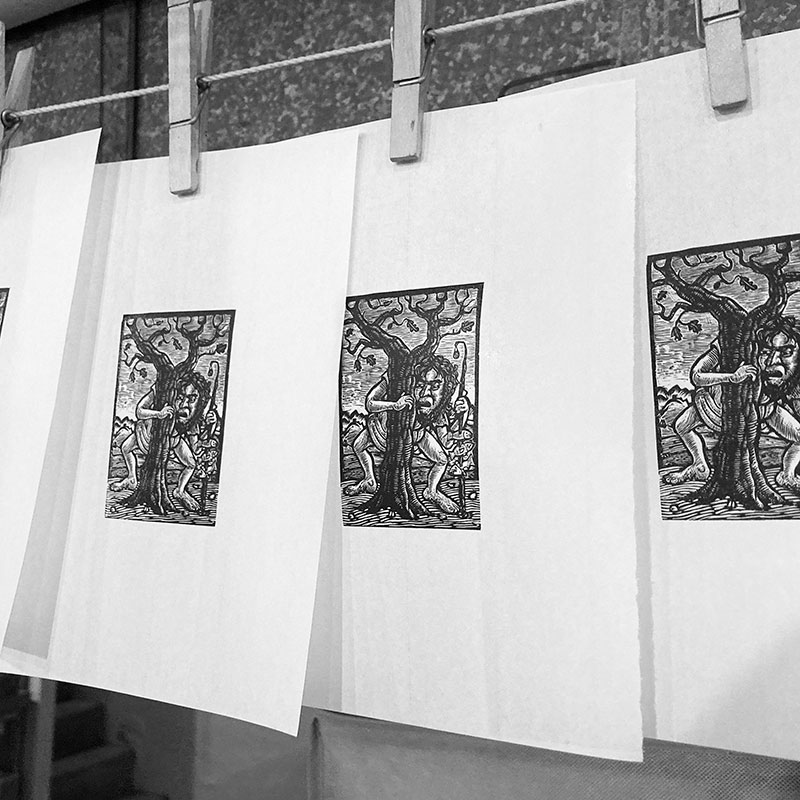 Finally, here are the finished prints hanging to dry.