This wood engraving is based off of the drawing I created for the Kickstarter game Nox Archaist. It was engraved in to an old block of end-grain maple. The process started by transferring the ink drawing to the block using acetone and a laser printout. This seemed to work remarkably well. It held up despite my ink wash on top of it and my hands rubbing against it during cutting.
This is what the block looked like when I first inked it up: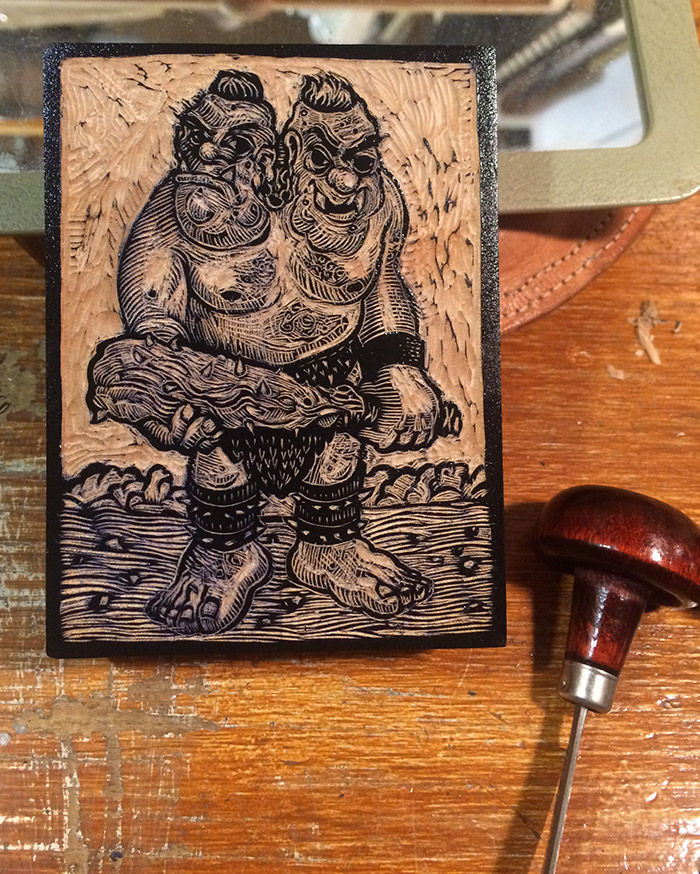 The prints never look this crisp when they get to the paper. Some day I will figure all this out.