Haunted House Text Adventure
Back in the late 80s, I learned much about computer programming from this book: Write Your Own Adventure Programs For Your Microcomputer. This is the same book that I used as a guide when creating Malfunction for my Apple IIgs back in 1988.
The book takes you step-by-step through the process of creating a simple text adventure game using Applesoft Basic. The final product is an adventure called "Haunted House." It's about as crude and bare bones as a work of interactive fiction can be, but it does what it needs to: there are objects, rooms and key puzzles.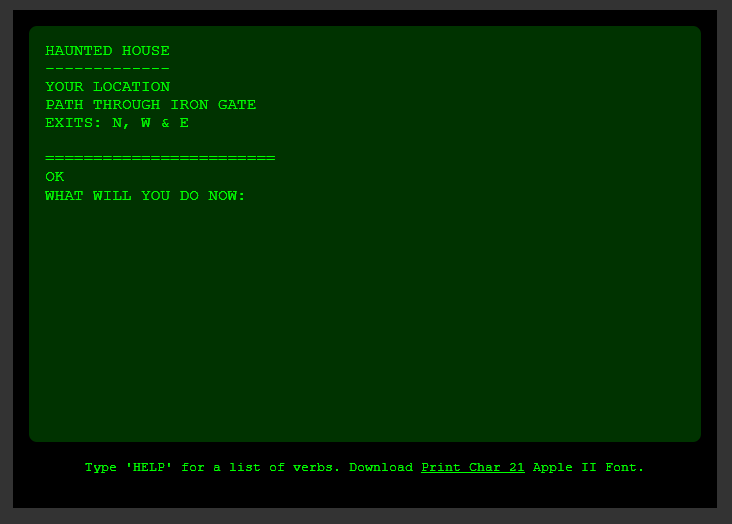 Well, in a recent flurry of Apple retro computing I got side tracked into porting this game into JavaScript. The result is here. Click the screenshot to launch the game in a new browser window (requires JavaScript, duh – View the actual page if you are viewing this in an RSS feed reader). It's a fully working port of the original, with all its flaws and quirks. The only additions I made were to make the EXITS display more cleanly and added the verb "drop" to the vocabulary.